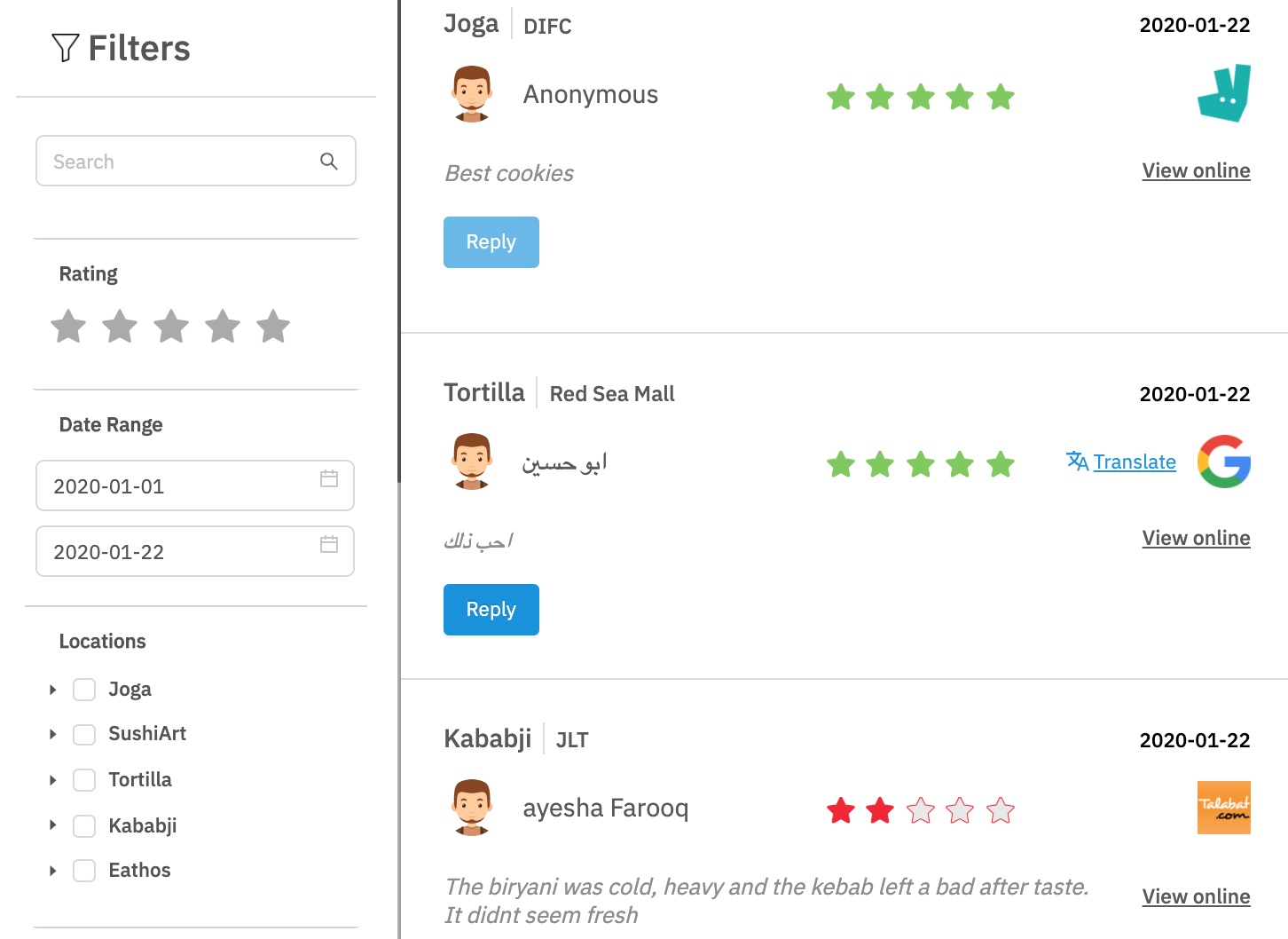 One dashboard for all of your online reviews
Filter all of your online reviews by brand, region, sentiment, source and search for keywords such as service, food, delivery or price.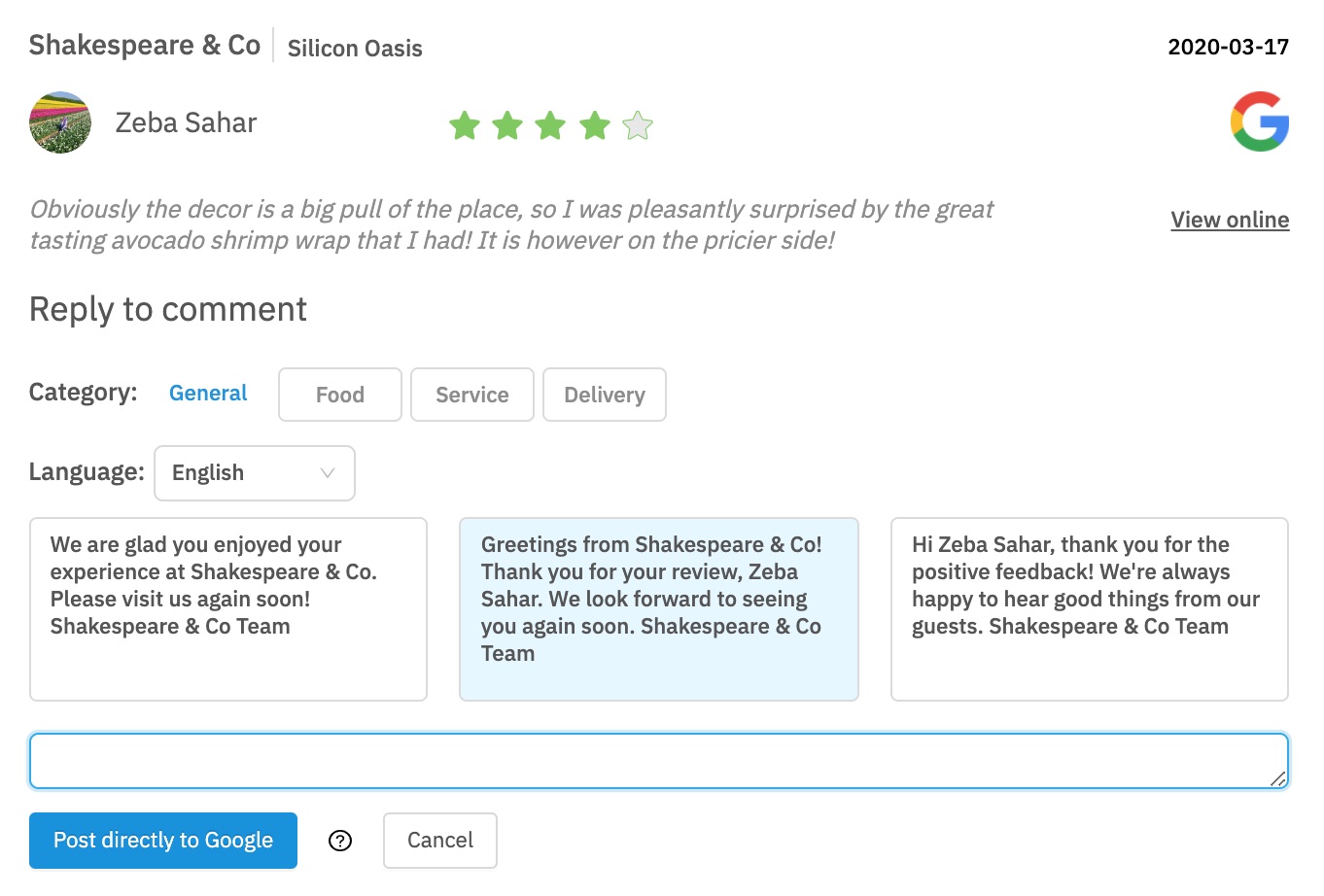 Finally start responding to reviews with confidence
Maintain control of your brand image with pre-approved response templates for each sentiment and topic.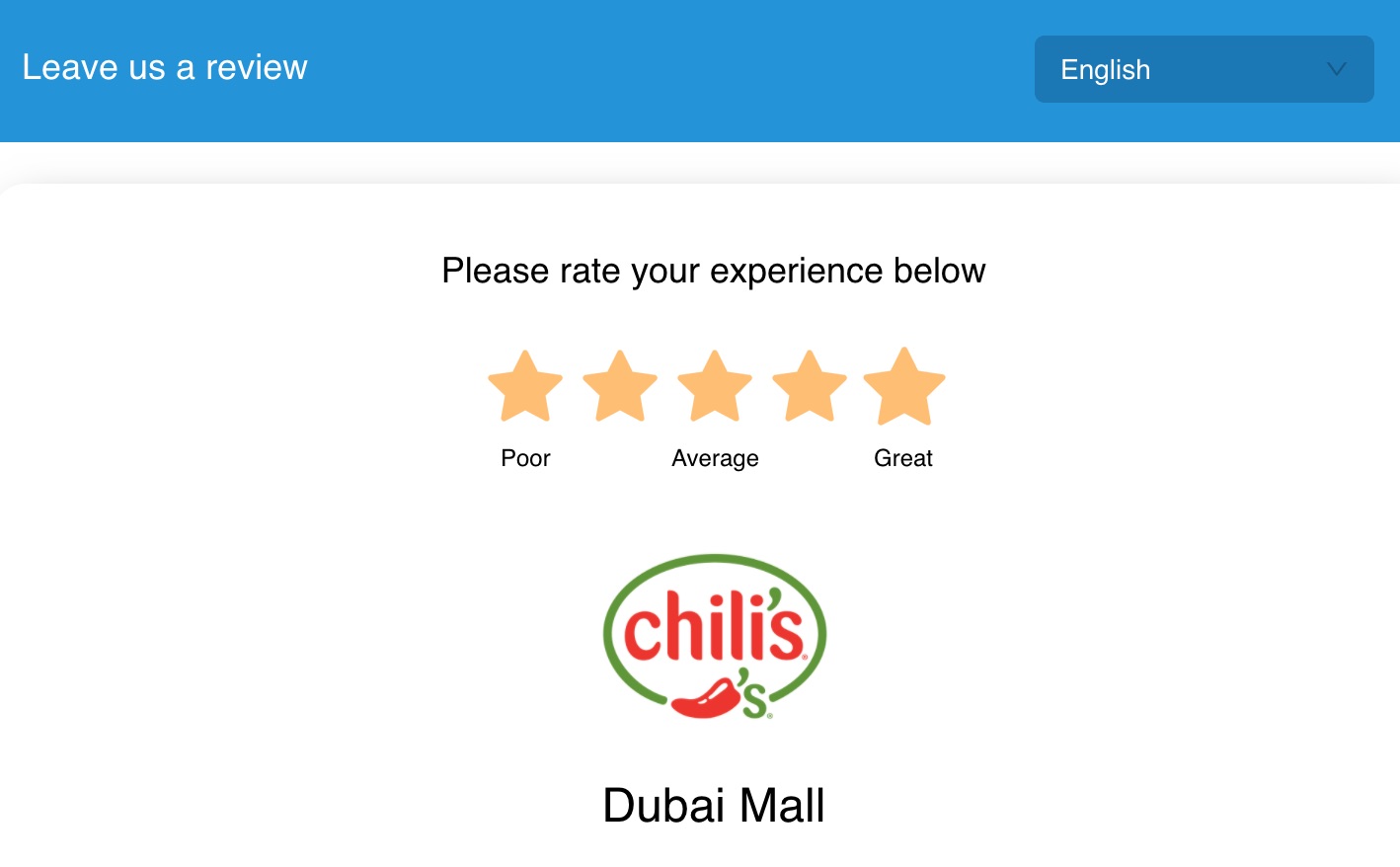 Set it and forget it customer feedback forms
Stay ahead of your competition by having more positive reviews and increasing your star rating that boosts your ranking through our Review Generation Tool.